Cleaning is something that everyone has to do on a regular basis. Cleaning can be difficult especially if you have a large home. You want your cleaning tasks to be as simple and effortless as possible. You should know some great tips that will make keeping your home clean much easier.
Use Rubber Gloves to Remove Pet Hair
It can take hours to remove pet hair from upholstery and other fabric surfaces. A way to do this quickly is to put on some rubber gloves like those used when doing dishes. Wipe your hand across the surface. The pet hair will stick to the glove. Just a few passes will clean the upholstery in seconds.
Clean One Room at a Time
Try not to leave all of your cleaning for one day of the week. This can be stressful. Plan to clean one room at a time on different days during the week instead. Clean smaller rooms on busy days. Save the rooms like bathrooms and the kitchen for the weekend when you have more time. This will keep your house looking clean throughout the week.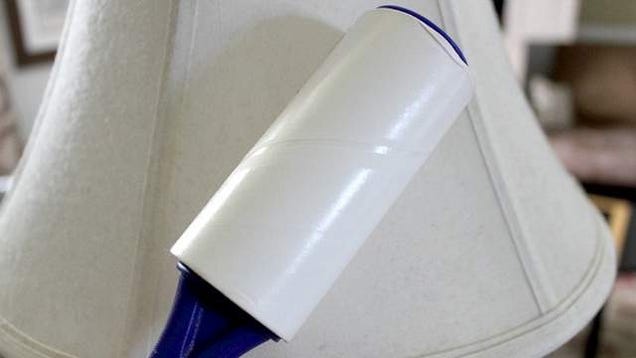 Use Lint Rollers on Lampshades
You could spend a long time trying to clean and dust lampshades. Vacuum cleaners do not always work. An alternative is to get a lint roller. You can quickly pick up all the dust that has settled on a lampshade with a lint roller. The roller will leave the shade clean without damaging the material or leaving stains behind.
Pick Up As You Go
Do not let messes accumulate in your home during the week. If you see something that needs to be put away or thrown in the trash, then do it immediately as you are walking through the room. Do not ignore small issues since this will make your cleaning tasks harder when you get to them later.
Use a Cleaning Robot in Your Home
Take advantage of modern technology. Use a cleaning robot in your home like the Neato Robotic VX-21. The robots are small vacuums that operate automatically. The robot can be run one or more times a day. It will pick up dirt and dust on your floors so that they stay looking clean.
Choose Ergonomic Brooms, Sponges and Brushes
Something that can make cleaning very difficult is using uncomfortable or awkward supplies. Choose ergonomic brooms, sponges and brushes that feel comfortable in your hands. Make certain your broom is tall enough to be held without crouching over. Ergonomic tools will make cleaning simple and easy.
Throw Away Things You Never Seem To Use
Look at the things in your home while you are cleaning. If you notice something that you will never use again, then throw it away immediately. Throw away anything that you seem to always be working around like an old box or a dead plant. Throwing away things you never seem to use will reduce dust and the time it takes to clean your home.
Maintain a Cleaning Schedule
A final tip is to create and stick to a cleaning schedule. If you do not do this, then you could easily forget to clean or could push it off for weeks. Figure out when you are going to clean each room during the week. Set aside a realistic amount of time to finish. Schedule you appointments around the cleaning times. Cleaning is easier when you have a set schedule.
Cleaning is always an ongoing process. You are never really done since dust, trash and dirty dishes will keep appearing during the week. Take time to plan your cleaning strategy. Break up cleaning tasks into small and manageable sections. Just a little planning and the right tools can make keeping your house clean very easy.
Room Cleaning Tutorial!